Unwind and refresh at our small, charming resort.
We have everything you need to escape the hustle and bustle of everyday life. Whether you're looking to relax, go for a visit on the wild, or simply enjoy a good book, we have something for you.
The Joy
Wild Resort is the perfect place to experience the best of Sri Lanka's wildlife. In addition to game drives and nature walks in the national park, guests can also enjoy fishing trips, boat rides, and kite surfing on the lagoon nearby. Whether you're looking for an active vacation or a relaxing getaway, this Resort has something for everyone.
Explore the vibrant city and discover its hidden treasures, as our hotels place you within easy reach of captivating attractions, cultural landmarks, and sites that will leave you enchanted.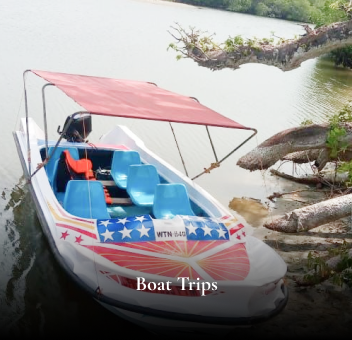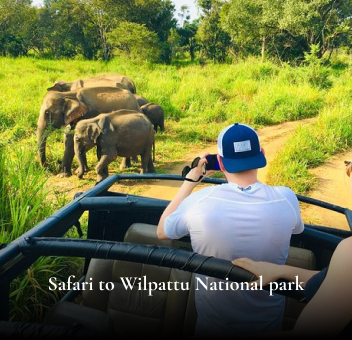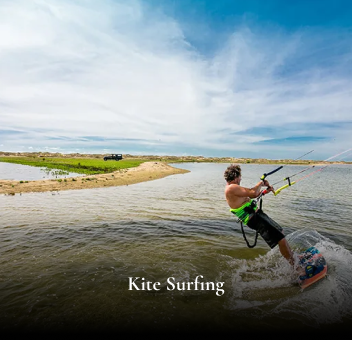 Latest deals, promotions, and announcements. Be sure to check back often for the latest news and discounts!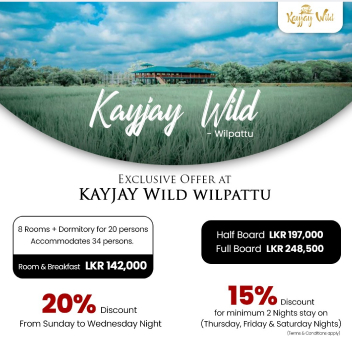 Exclusive offer at KayJay Wild Wilpattu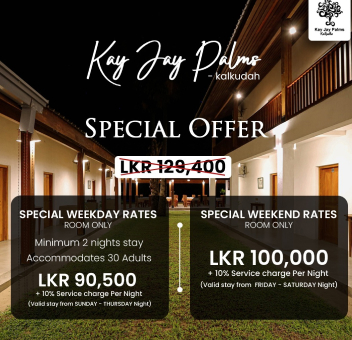 KayJay Palms Kalkudah | Special Offer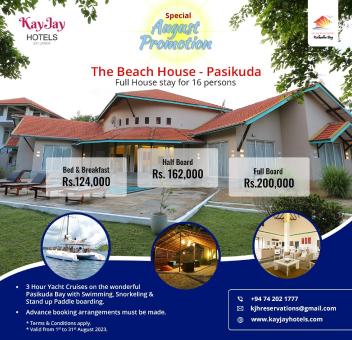 The Beach House Full house stay for 16 People